Live Streaming Tools: Facebook
View information on other platforms here:
Facebook Live
Facebook is a standard when it comes to social media. And with different groups of people gravitating toward platforms, adding your live streams to Facebook may get you a more diverse audience. 
Gear you'll need:
Like the other platforms, a good camera and audio interface are good pieces of gear to source.  Since this live stream is going to be music-central, investing in your audio interface or mics may be a better idea than spending that money on a camera upgrade.  Any decent webcam that can stream in HD should be sufficient.
Of course, set up your mics as you would for the other platforms.  Your laptop mic might be sufficient, but incorporating an interface with your Shure or Sennheiser mics plugged in, or your keyboard with a direct line in will create clearer audio for your viewers.
You also have the option of going live from your phone.  Of course, this route is limited by your phone's hardware as well as wifi connection since you can't hardwire your internet to your phone.  This is easy to do!  Simply go to your page, group or event from which you want to stream.  Tap the "Live" button at the bottom of the post composer.  Add a description to your stream.  You also have the option of tagging friends, checking in to a location (your home ;) ), and adding a feeling or activity just like you would for a normal post.  Tap "Start Live Video" and you're set.  Once you're done, tap "Finish".
While not necessary, a dedicated graphics card helps to smooth out your video.  This moves the video processing off your CPU meaning less lagging or skipping.
Software you'll need:
Facebook Live also requires you to download streaming software.  This software (also called an encoder) will allow you to combine your audio inputs (whether it's your laptop mic, interface, audio from your DAW) with the video from your cameras (your webcam or external camera), any other footage, or overlays.  There are a number of paid and free options out there, but some of the most popular are:
Each software has its own quirks and features, so you'll have to try them out to see which will work best for your setup, and for what you want to do.  Each encoder will allow you to setup "scenes" which can then be broadcast onto streaming platforms – including Facebook Live of course!
Once you have your encoder and hardware set up, you're ready to go live using Live Producer, which is what Facebook calls their live streaming platform.  You can access it here: facebook.com/live/producer.  The How-To guide for Live Producer is listed in the resources below, and we highly recommend you check it out before you set up your live stream.
How to Set Up a Live Stream
Here we go.  You can schedule your live stream up to a week in advance in Live Producer.  This is recommended so you can share with your followers that you'll be going live, and they can be sure not to miss it!
Click "Schedule a Live Video" on the left side of the screen.

Add a

Title

and

Description

to your post.

Choose your Pages where you'd like to crosspost the live stream.

Change your Audience Settings.  Here you can create age restrictions or geographing gating if you would like!

Two posts are automatically created.  You can schedule when these will be posted, where, and include a message.  
The

announcement post

lets your followers know the stream will be happening.  

The

live broadcast

post is published when your scheduled stream starts.  Anyone who's expressed interest will get a notification that you're live!
Use the server URL and stream keys with your encoding software.  You must use the same URL and key to preview and post your stream.  Once you start your stream preview, you'll have 5 hours to go live.
Copy the URL and key into your encoding software.  Most likely you will be able to find and edit the stream settings and configure a custom streaming server or RTMPS server, and enter your URL and key.
Start the stream from your encoder.  Go Live on Facebook will remain disable until it detects a valid stream from your encoding software.
Once you're live, you'll be able to moderate the comments section, with different rules and restrictions that can be put in place.
Tips You Should Know
Facebook Live streams are defaulted to an 8 hour maximum.  It is possible to disable this setting, though a live stream that long is likely not going to be as effective!
A fast and consistent upload speed is necessary for a smooth live stream.  We highly recommend using an ethernet cable for a hardwire connection to the internet during your stream. 
Recommended stream settings:
Video resolution: 720p30

Recommended max bit rate: 4000-6000 Kbps

Audio sample rate: 48 kHz

Audio bit rate: up to 256 kbps (we would recommend no lower than 128 kbps)
An upload speed of 10 Mbps or more is ideal.  While it is possible to live stream with a slower connection, it is not recommended to go lower than 6 Mbps.  An ethernet cable will help with this.
We would recommend testing out your setup in a private live stream with a few close friends first, to work out any bugs.
There are options for bringing friends onto your live stream using platforms like Be.Live, Stage Ten, or Zoom even allows broadcasting to Facebook!
You also have the options of raising money for your favourite charity!  If your page is qualified, you can add a Donate button to your live stream, where your viewers can donate to a nonprofit or charitable organization of your choosing.
Good luck, and have fun!
Resources
Written by Adrian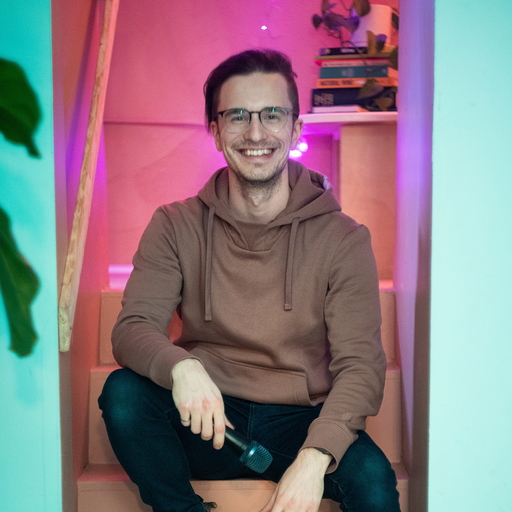 ---
---