Live Streaming Tools: Instagram
View information on other platforms here:
Instagram Live
Instagram is a platform that's quickly gaining in popularity as a place for everyone to live stream.  This platform is limited to mobile, but still has useful features for reaching your followers.  Here's what we've learned from our own experience with Instagram Live. 
Gear you'll need:
A tripod for your phone: phones can be very unwieldy and moving them around a lot does not come across well to viewers. If you can't get a tripod, you can try to balance our phone against a tilted surface such as the open screen of a laptop.

Since Instagram Live is through phone only, you can't have a wired connection. Try to ensure your WiFi has the needed bandwidth and you can perhaps try to make it so that no one else is doing bandwidth heavy internet activity on the same internet connection.
Software you'll need:
Download Instagram from the app store of whatever OS you're on (Android, iOS etc). You can create an account if you don't have one or alternatively login with your Facebook account credentials.
How to Set Up a Live Stream
On Instagram on your phone, go to the top left where you usually go to upload stories. Swipe right through the options until you come to "live". When you're ready, click the button that comes up. You're now live!
1 hour limit:

There's an hour limit on instagram live. If you plan to go longer than that, find a natural stopping point close to the 50 minute mark where you won't be interrupting anyone. Make sure to tell your audience to come back and to click on the live icon again because you'll be re-starting it.

Sharing a photo or background:

If you'd like something in the background while you talk or a photo that you want to make the focal point of the session (and emphasize yourself less), there's an option to share something from your camera roll on the bottom right. Make sure to download your image to your camera roll prior to your stream. When live, hit the roll, pick a photo, and it's now the background. To remove it and go to normal, go back to the camera roll option and pick the very first option (a button with no photo). This makes things go back to normal.

Pinning comments:

If you'd like to highlight something in the chat, you can tap on a comment (including your own) and select "Pin". It will stay glued at the bottom of the screen for everyone to see! You can unpin it by hitting the "x" icon next to a pinned comment.

Bringing another person into your stream:

There's a couple ways to do this, you should know them all in case one of them glitches out (which sometimes happens):

Through the comments

: Scroll through the comments and find the person that you want (if they didn't comment there will still be a line from when they joined, find that instead). Click on their comment, click on "add this viewer to my live"

Through the "add" screen

: hit the button at the bottom that has 2 smiley faces together. This will bring up a screen of all the live viewers with any users that have requested to go live near the top (so you should ask people to request to go live with you at the right time if this is foreseeable). Pick the viewer you want and hit "add".

To remove a viewer that is live with you

: Hit the "x" at the top right of their shared screen.
Tips You Should Know
Wear headphones that have a microphone. If you use the phone's speaker, the microphone picks it up and there's a loop that can cause feedback problems. Since there isn't an effective way to mute yourself, headphones are the minimum, particularly if you're planning on sharing your stream. 

If you have a microphone that is compatible with your phone, use it.  If you can mute it while the person who is sharing your stream is talking or performing, even better!

Sometimes things are a little slow. Every once in a while connecting to another user takes a while. Don't panic. If things don't work, have a backup in place. If you're going to move through different people, tell the next one that's on deck to be ready.
Resources
Written by Ashwyn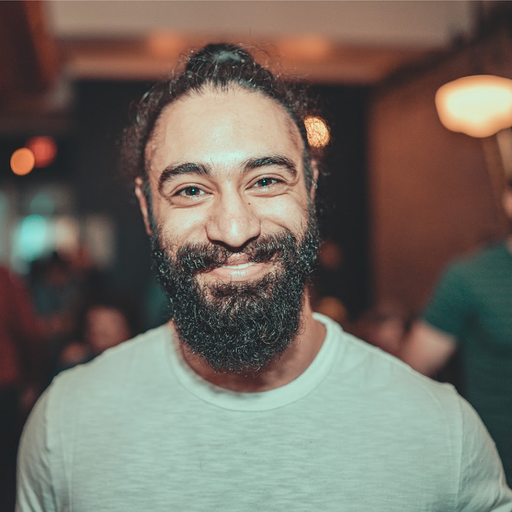 ---
---